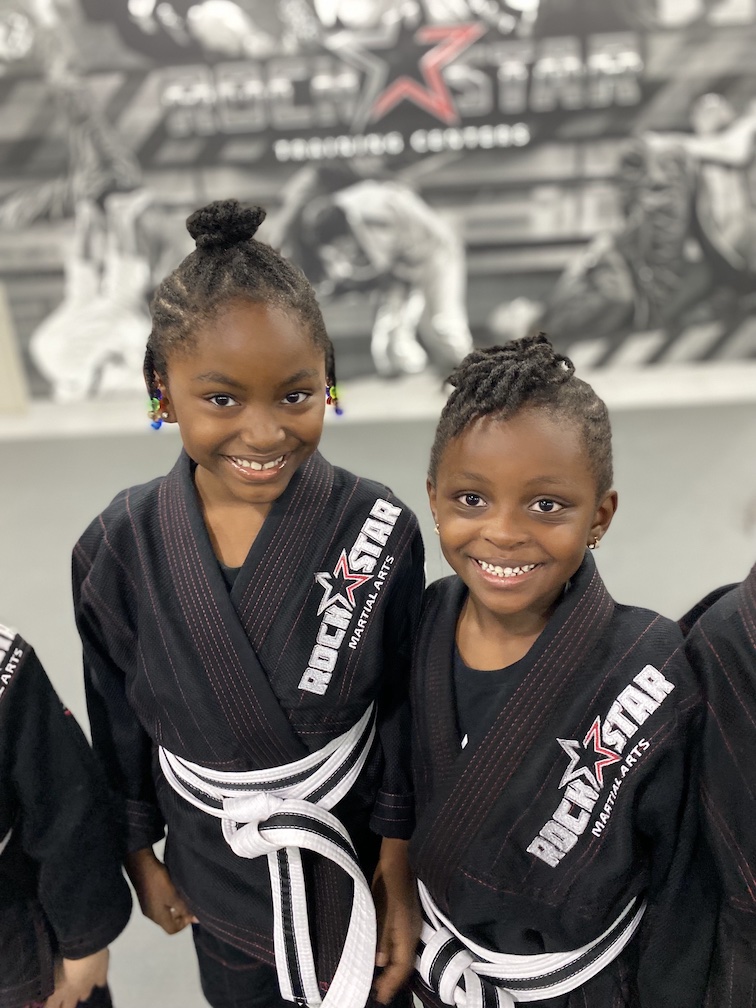 Most parents entertain the idea of enrolling their kids in martial arts. Martial arts, compared to other team sports, offers a few extra benefits such as self-defense, discipline and respect. Usually, a parent will type in a "google" search and after a brief survey of the top few entries, schedule a free trial. It is important to note, however, that not all martial arts are created equally. Disciplines such as Boxing, Karate, Judo, Kung Fu, and Jiu-jitsu, for example, are largely different even to the untrained eye. Each art has its place in terms of a child's development, however, due to the intrinsic nature of each, some benefits can be found more in some compared to others.
Brazilian Jiu-jitsu Versus other Martial Arts
What separates Jiu-jitsu from other martial arts is primarily its focus on grappling and ground-fighting. Arts like Boxing, Karate or Tae Kwon Do, for example, are striking based arts. A striking art is essentially an art that focuses on kicking and punching, striking knees and elbows and in some cases, headbutts. Jiu-jitsu is often misunderstood and thought of as a traditional striking art.
Instead of striking, Jiu-jitsu focuses on grappling. Like wrestling or Judo, the object of Jiu-jitsu is to get a bully/attacker to the ground and neutralize the power dynamic. If you are strictly striking, the power dynamic is much more important. If you are smaller than your opponent, you may not want to engage in a striking battle. You will be at higher risk of getting knocked unconscious. Instead, our Jiu-jitsu program at Rockstar Martial Arts North Frisco will teach kids to get a fight to the ground where punches and kicks don't matter as much. A punch on your feet is much more dangerous than a punch when you're lying belly down on the concrete.
Further, since Jiu-jitsu focuses on grappling, a jiu-jitsu practitioner can evade potentially dangerous circumstances without inflicting too much harm on an opponent. Instead of knocking someone unconscious, for example, we pin them to the ground and wait for them to give up. Note, we do teach "submissions" which are basic joint manipulations to force a would-be attacker into giving up the fight, however, we teach kids to show restraint and only use submissions in extreme circumstances; we do NOT condone the use of submissions when wrestling away the Fortnite controller from their siblings.
So why Jiu-jitsu?
Jiu-jitsu changes kids in such an amazing way, likely do to the fact that in practice, they constantly have to endure uncomfortable positions and furthermore, have to figure out ways to get into better spots without using much effort. The goal of jiu-jitsu is efficiency; in movement and in life. Thus, it facilitates the use of a "cool head" in order to work in and out of tricky spots which then allows for more effective decision making in a dynamic environment. After a few months or so, you can see a complete change in the students enrolled in our Jiu Jitsu program at Rockstar Martial Arts. In addition to being more confident, they become more assertive, more respectful and much more capable of handling difficult situations without getting flustered compared to their non-jiu-jitsu peers.
In Summary
Jiu-jitsu is a great martial art for kids. If you have not had a chance to look into the differences between Jiu-jitsu versus other martial arts, we suggest doing so. They are not the same and again, though every martial art has its place and its own set of benefits, Jiu-jitsu is one that certainly stands out.
Click here to schedule a complimentary session at Rockstar Martial Arts North Frisco!