Challenge Yourself with Our Adult Brazilian Jiu Jitsu Classes in North Frisco
Brazilian Jiu Jitsu is an amazing martial art and combat sport that focuses on ground fighting and submission holds. It's a great way to stay in shape, learn self-defense, and challenge yourself mentally and physically.
We are proud to offer Brazilian Jiu Jitsu right here in North Frisco! Our Adult classes are suitable for anyone looking to improve their fitness, self-defense skills, and mental toughness.
If you're interested in learning more about Adult BJJ, simply fill out the form on your screen today!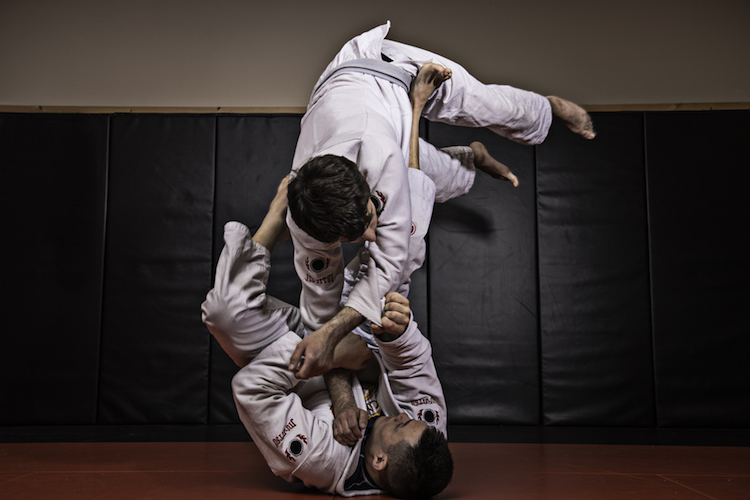 Transform Your Mind & Body with Brazilian Jiu Jitsu
Whether you're a beginner or have some experience with Jiu Jitsu, our highly skilled, experienced, and professional instructors in North Frisco will effectively teach you the concepts of Brazilian Jiu Jitsu in a safe and supportive environment. Everyone can benefit from our Brazilian Jiu Jitsu class, no matter your age, fitness level, or experience!
The techniques of BJJ focus on using leverage and technique over brute strength, making it an extremely effective form of self-defense for everyone. It also promotes a healthy lifestyle through regular physical activity.
Our Brazilian Jiu Jitsu classes will:
Provide you with an amazing community of people who support and encourage you
Help you increase your speed, strength, and overall physical and mental health
Teach you important self-defense skills needed to protect yourself and others
Give you the opportunity to get in full-body workouts on a regular basis
This class is taught by João "Somalia" Pedro, a Brazilian Jiu Jitsu black belt under Jonathas "Monteirinho" Couto and Eduardo "Jamelão" Conceição. Rockstar Martial Art's Brazilian Jiu Jitsu offers students world-class instruction in a world class environment. When you step on the mat at Rockstar Martial Arts, you are stepping on the mat with one of the best BJJ instructors in the Frisco area. As a student of João "Somalia" Pedro, expect to learn the very best ways to train and practice from the best in the business.
Elevate Your Fitness & Self-Defense Skills with Rockstar Martial Arts Today!
Our Adult Brazilian Jiu Jitsu classes provide a safe and supportive environment where you can learn new techniques, challenge yourself mentally and physically, and get in a great full-body workout. Don't miss out on this opportunity, join us for our BJJ classes today!
Just fill out the form on your screen to learn more.
Our Brazilian Jiu Jitsu Classes Are Located In
Prosper/Little Elm
North Frisco
North Prosper
North McKinney
South Frisco
South McKinney