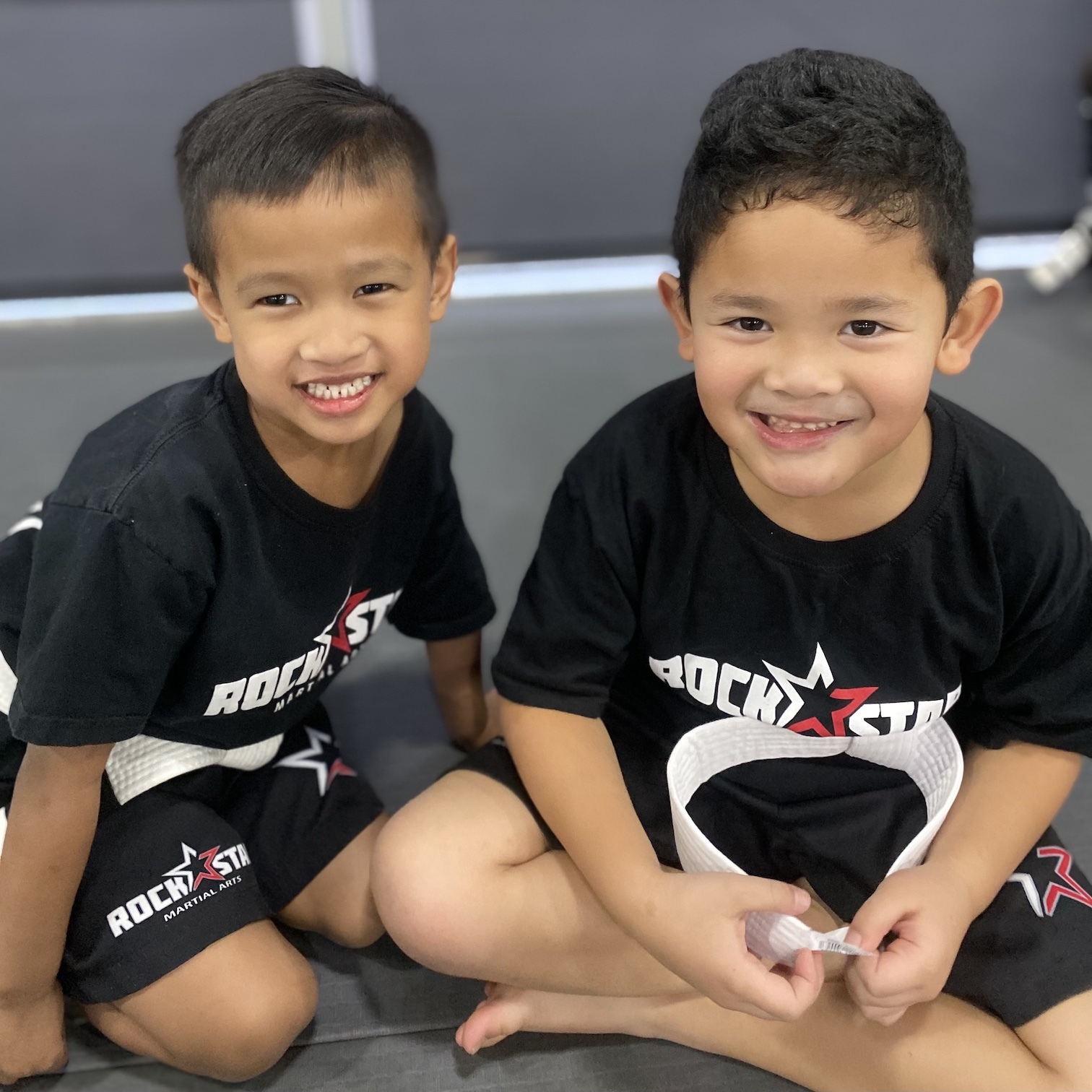 We understand how hard it is to raise children these days. The worries parents can have for their kids are both serious and startling – being bullied by other kids at school, peer pressure to try drugs and alcohol, sexual predators and the adult images in both the popular media and online.
Children today have to deal with challenges that are overwhelming. Sadly, it is nearly impossible to shield your children from these ever-present negative influences, but, there is something you can do to help them deal with the many challenges they face.
Many parents have already discovered that martial arts training is one of the most beneficial activities in which your child can participate. A martial arts school is a place where a child can learn self-control, respect, and get in shape, all in a safe and fun environment.
By enrolling your child in our martial arts classes at Rockstar Martial Arts North Frisco, you'll be helping them learn how to make positive choices. Plus, you'll be giving them a safe place where they can develop the confidence to do what is right.
What is bullying? Bullying is a much bigger problem than most parents realize. 10% of school aged children experience bullying on a regular basis. 46% of male children and 26% of female children in their teens admitted to being bullied at some point in their lives. Victims experienced
low self esteem, depression, decline in grades, feelings of being ostracized, and suicidal thoughts.

Bullying can take place in a variety of ways from social media, texting, tripping, spitting, etc. The psychological damage can be far worse than physical damage and can literally last a lifetime.
Bullying is an extreme form of teasing that can affect a child for life. True martial arts training can give your child the ability to defend themselves both physically and mentally by forming a barrier that can only be accomplished through a sense of self-worth and self-confidence. After training in the arts, your child will shed their attitude of being an easy target and exude a sense of awareness that can't be penetrated by teasing and taunts.
Click here to schedule a complimentary session at Rockstar Martial Arts North Frisco!