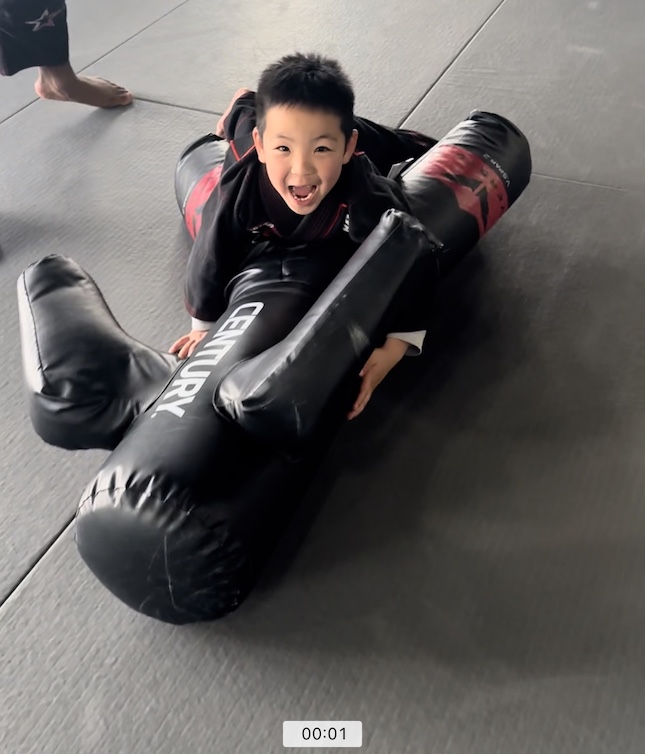 No parent wants to feel like they won't always be there to protect their child; however, the reality is exactly that. With the threat of bullying in schools, many parents feel that giving their children some instruction in defending themselves is the best thing for protecting them during the moments they can't be there. But how does self-defense for kids really work?
Many parents have turned to martial arts for the instruction in self-defense it can provide their kids. While children enjoy martial arts for plenty of reasons, like physical exercise, learning new skills, and having fun with peers, these benefits all take place in the context of what's ultimately self-defense instruction. If you're seeking ways to make sure your child is safe even when you can't be there to protect them, consider the ways that martial arts for kids offers children various avenues for self-defense.
Confidence
Confidence is a quality that can be hard to define but when you see it, you know it. Martial arts training at Rockstar Martial Arts North Frisco helps kids become more confident. Why is confidence an important aspect of martial arts training that offers self-defense for kids? Confidence keeps schoolyard bullies and other predatory people away.
Many bullies will target those who appear weak and lack self-esteem. Instilling confidence in your child can help prevent bullying and fights by preventing that activity from beginning in the first place. Martial arts training with a competent and compassionate instructor also prevents your child from becoming the bully. By teaching the virtue of protecting those who are weaker and not abusing strength, martial arts cultivates anti-bullying.
Basic Self-Defense
In the event, your child does get into a schoolyard scrap, knowing how to fight can mean the difference between getting minor injuries and getting severely hurt and emotionally traumatized. There's nothing scarier than getting physically attacked and having no idea what to do or what's happening. Martial arts teaches basic self-defense techniques early on. By learning martial arts, children learn to physically engage in a safe environment inside the dojo while also making it clear that physical altercations are serious and last resort.
While most fights among children are not particularly dangerous, it always helps to know how to defend oneself. By having some self-defense knowledge, a child who gets into an altercation with another child won't feel as defenseless. Martial arts teach kids how to defend themselves, not just react offensively. Karate and other martial arts teach block techniques and ways to keep opponents at a distance. Perhaps even more importantly, these self-defense techniques carry over into adulthood.
Calmness
Staying calm in verbal shouting matches and even physical altercations is the key to self-defense. Most fights can be diffused before they begin by demeanor and attitude. Our kids martial arts programs at Rockstar Martial Arts North Frisco equip your child with the knowledge on how to react calmly to taunting and bullying. There are few things that a bully hates more and will avoid than a truly calm person.
Physical Strength
It's an unfortunate truth, but bullies tend to pick on physically weak people. Despite efforts to combat bullying and other anti-social behavior in schools, this remains true and can't be ignored. Martial arts training improves physical health and strength. The qualities that martial arts can provide children are helpful for those who lack self-esteem. Feeling more physically strong and capable can also lead to children being more interested in joining other sports and activities, setting off a lifetime of fitness.
Politeness
Being polite might not be the first thing that martial arts training and self-defense for children brings to mind, but martial arts will teach your child politeness and self-awareness, which is more important than it seems.
There is a lot to be said for politeness, though it has decreased in American society over the generations. Being polite might not seem like a quality that promotes self-defense, but politeness prevents unnecessary conflict and fights. Polite children and adults are taken more seriously by others; it's also another way children learn how to prevent fights, bullying, and conflict.
People Skills
Martial arts training isn't entirely a solo endeavor. True, it's not exactly a team sport and the individual must strive to learn and attain new competencies, but martial arts also means working with peers and teachers in a group environment. Sparring is part of learning how to politely and carefully engage in conflict within rules. Martial arts training also teaches students to help their classmates, and at higher belt levels, to become a mentor and teacher themselves.
Learning these skills helps avoid conflict and bullying, which ultimately contributes to self-defense for kids. Martial arts also teaches leadership and shows children how to get along with others in a peaceful, cooperative manner.
Self-Defense for the Future
Ultimately, martial arts training does produce competent and skilled fighters. While many of the virtues above are more important to younger kids, martial arts does teach young adults actual fighting skills which can be used later in life if the need arises.
Self-defense is not a simple concept. As we see, martial arts teaches self-defense in many ways that have little or nothing to do with punching and kicking. Instead, martial arts training helps kids reach their potential and become stronger, better people who will naturally stay safer.
Give Your Child the Strength and Resilience Martial Arts Can Offer
If you're searching for something that will give your child a lifetime of growth and health, martial arts training may be the perfect option. Rockstar Martial Arts North Frisco offers specialized lessons and expert instruction for children learning martial arts. Schedule a complimentary session today!
Click here or call 214-387-8727 to schedule a complimentary session at Rockstar Martial Arts North Frisco!