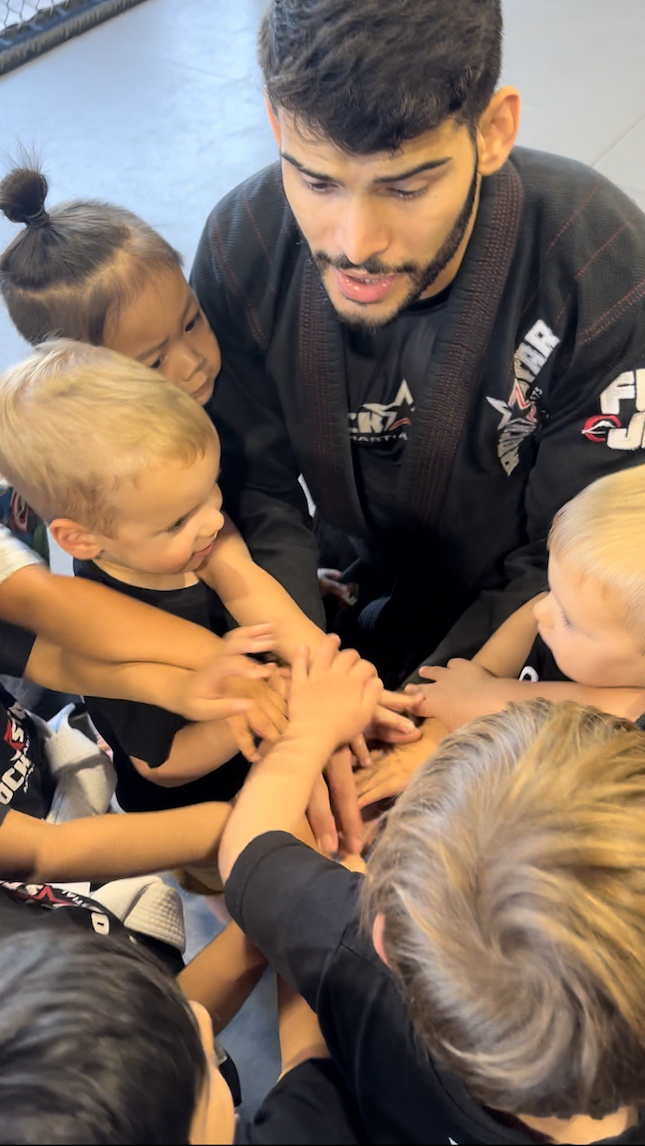 In a world that increasingly emphasizes individual achievements, the concept of teamwork remains a cornerstone of success and personal development. From early childhood through adulthood, the ability to work effectively within a team is a vital skill that can shape a person's future. At Rockstar Martial Arts North Frisco, we understand the profound impact that teamwork can have on a child's life. Our innovative martial arts programs not only teach self-defense and discipline but also instill a deep sense of teamwork, camaraderie, and mutual support among all our students.

**The Importance of Teamwork in a Child's Development**

Teamwork is more than just working together; it's a skill that requires communication, collaboration, empathy, and problem-solving. Early exposure to teamwork can significantly benefit a child's social and emotional growth. By participating in group activities and projects, children learn how to share ideas, compromise, resolve conflicts, and contribute to a common goal. These skills are essential not only for academic success but also for personal relationships, future careers, and overall well-being.

**Rockstar Martial Arts North Frisco: Building Team Players**

At Rockstar Martial Arts North Frisco, we recognize that martial arts training is about more than physical fitness. Our dedicated instructors are committed to nurturing well-rounded individuals who are not only skilled in self-defense but also possess strong character traits. Teamwork is seamlessly integrated into our martial arts programs, helping children develop the skills they need to excel both on and off the mat.

**1. Collaborative Learning:** Our martial arts classes are structured to encourage collaborative learning experiences. Students work together to master techniques, practice drills, and achieve fitness goals. This shared journey fosters a sense of unity and motivates each child to support their peers.

**2. Partner Exercises:** Many of our martial arts techniques involve partner exercises, promoting effective communication and cooperation. Students learn to trust and rely on each other, enhancing their ability to work harmoniously as a team.

**3. Group Challenges:** Through group challenges and activities, children learn to strategize, delegate tasks, and execute plans collectively. These experiences teach them the value of every team member's contribution and how individual strengths can complement one another.

**4. Belt Progression System:** Our belt progression system encourages students to celebrate each other's achievements. As they advance in ranks, students learn that their success is intertwined with the success of their peers. This mindset creates a supportive and encouraging environment where everyone strives to reach their full potential.

**Unlocking the Power of Teamwork: Your Complimentary Session Awaits!**

We invite you to discover the transformative effects of teamwork through a complimentary session at Rockstar Martial Arts North Frisco. Our experienced instructors are passionate about helping children develop essential life skills while having fun and staying active. During your free session, your child will experience firsthand how our martial arts programs cultivate teamwork, discipline, and confidence.

Join us on this exciting journey of growth and empowerment. Contact us today to schedule your complimentary session and witness how Rockstar Martial Arts North Frisco is shaping the leaders of tomorrow through the power of teamwork.

Remember, in a world where collaboration and cooperation are paramount, Rockstar Martial Arts North Frisco is your partner in equipping your child with the skills they need to thrive as exceptional team players.

Click here or call 214-387-8727 to schedule a complimentary session at Rockstar Martial Arts North Frisco!