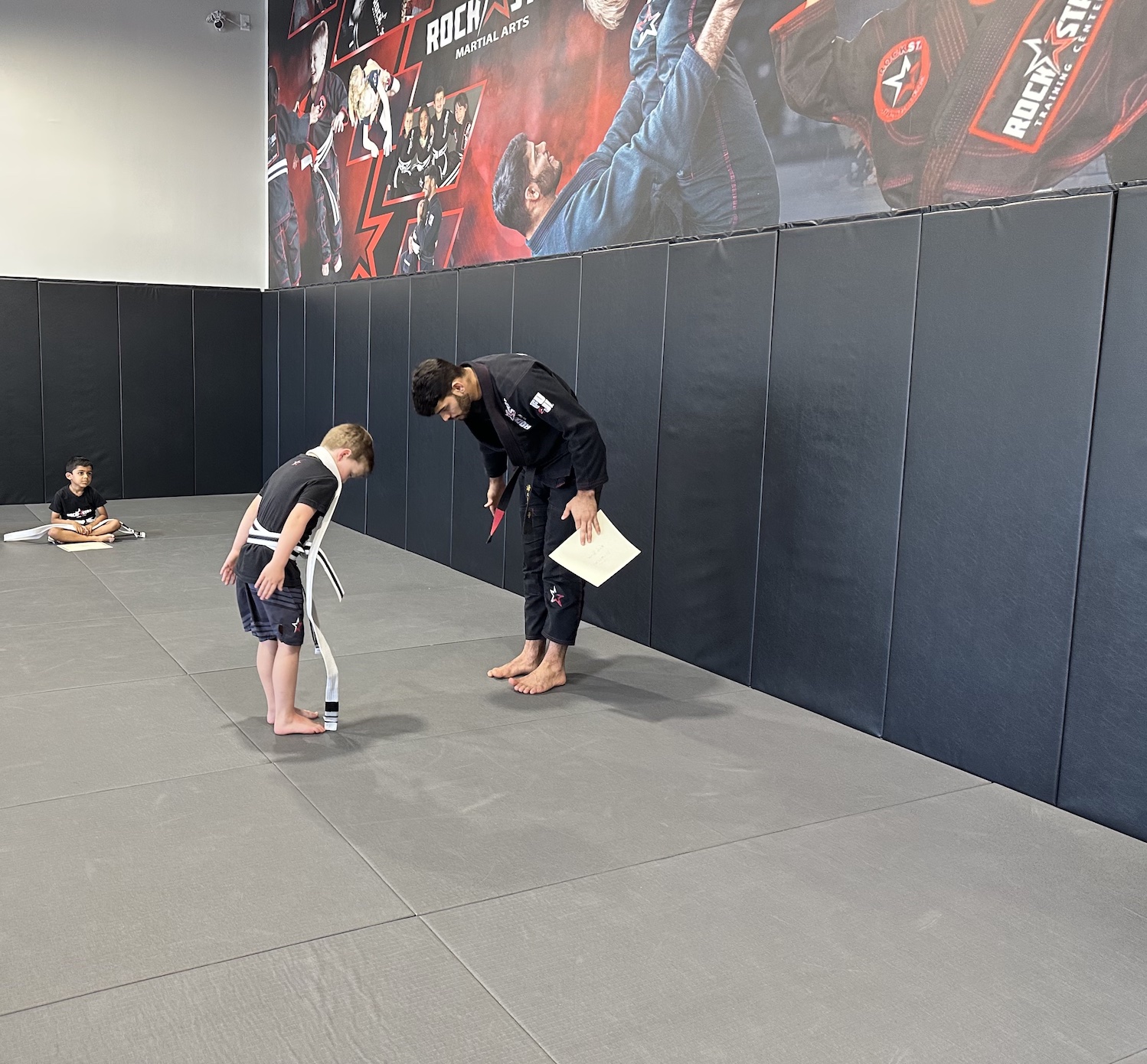 In a world where distractions and digital devices often dominate a child's attention, it's essential to find activities that not only keep them active but also instill values that will shape their character for years to come. Martial arts is one such activity that offers a powerful blend of physical fitness, mental discipline, respect, and a sense of achievement. At the forefront of this movement is Rockstar Martial Arts North Frisco, a leading gym in the area known for its exceptional kids' martial arts programs.

The Power of Martial Arts: Building Respect and Achievement

Martial arts is much more than a means of self-defense; it's a holistic approach to personal development that nurtures both the body and the mind. One of the fundamental values instilled in kids through martial arts is respect. Respect for oneself, respect for others, and respect for authority are integral components of any martial arts curriculum.

Children are taught to honor their instructors, fellow students, and opponents, fostering a culture of mutual respect that extends beyond the dojo's walls. This valuable lesson equips children with the tools they need to interact respectfully in all aspects of their lives, from school to home and beyond.

Furthermore, martial arts teaches kids the significance of hard work and perseverance. Earning higher belt ranks requires dedication, consistent practice, and the ability to overcome challenges. As children progress through their training, they experience firsthand the sense of accomplishment that comes from setting goals and achieving them. This sense of achievement boosts their self-confidence and self-esteem, providing a solid foundation for future successes.

Rockstar Martial Arts North Frisco: Where Excellence Meets Training

When it comes to providing a conducive environment for children to learn and grow through martial arts, Rockstar Martial Arts North Frisco stands out as a beacon of excellence. Their commitment to shaping young minds goes beyond physical techniques and extends to character development.

Led by experienced instructors who are not only skilled martial artists but also exceptional educators, Rockstar Martial Arts North Frisco offers a diverse range of kids' martial arts programs. From traditional disciplines like karate and taekwondo to modern approaches like Brazilian jiu-jitsu and kickboxing, their programs cater to a variety of interests and learning styles.

What sets Rockstar Martial Arts North Frisco apart is their emphasis on creating a supportive community that feels like a second family. In this nurturing environment, children forge friendships, learn essential life skills, and receive mentorship from dedicated instructors who are genuinely invested in their growth.

Complimentary Session Offer: Taking the First Step

Recognizing the transformative potential of martial arts, Rockstar Martial Arts North Frisco is offering a complimentary session for kids interested in experiencing the benefits firsthand. This is an opportunity for children to step onto the mat, interact with experienced instructors, and get a taste of what martial arts training can offer in terms of respect, achievement, and personal growth.

To claim your child's complimentary session and embark on a journey of empowerment through martial arts, visit the Rockstar Martial Arts North Frisco website or give them a call today.

In a world where values like respect and achievement sometimes take a backseat, martial arts provides a platform for children to develop into confident, respectful, and accomplished individuals. Through the exceptional programs offered by Rockstar Martial Arts North Frisco, parents can provide their children with the tools they need to succeed both on and off the mat.
Click here or call 214-387-8727 to schedule a complimentary session at Rockstar Martial Arts North Frisco!