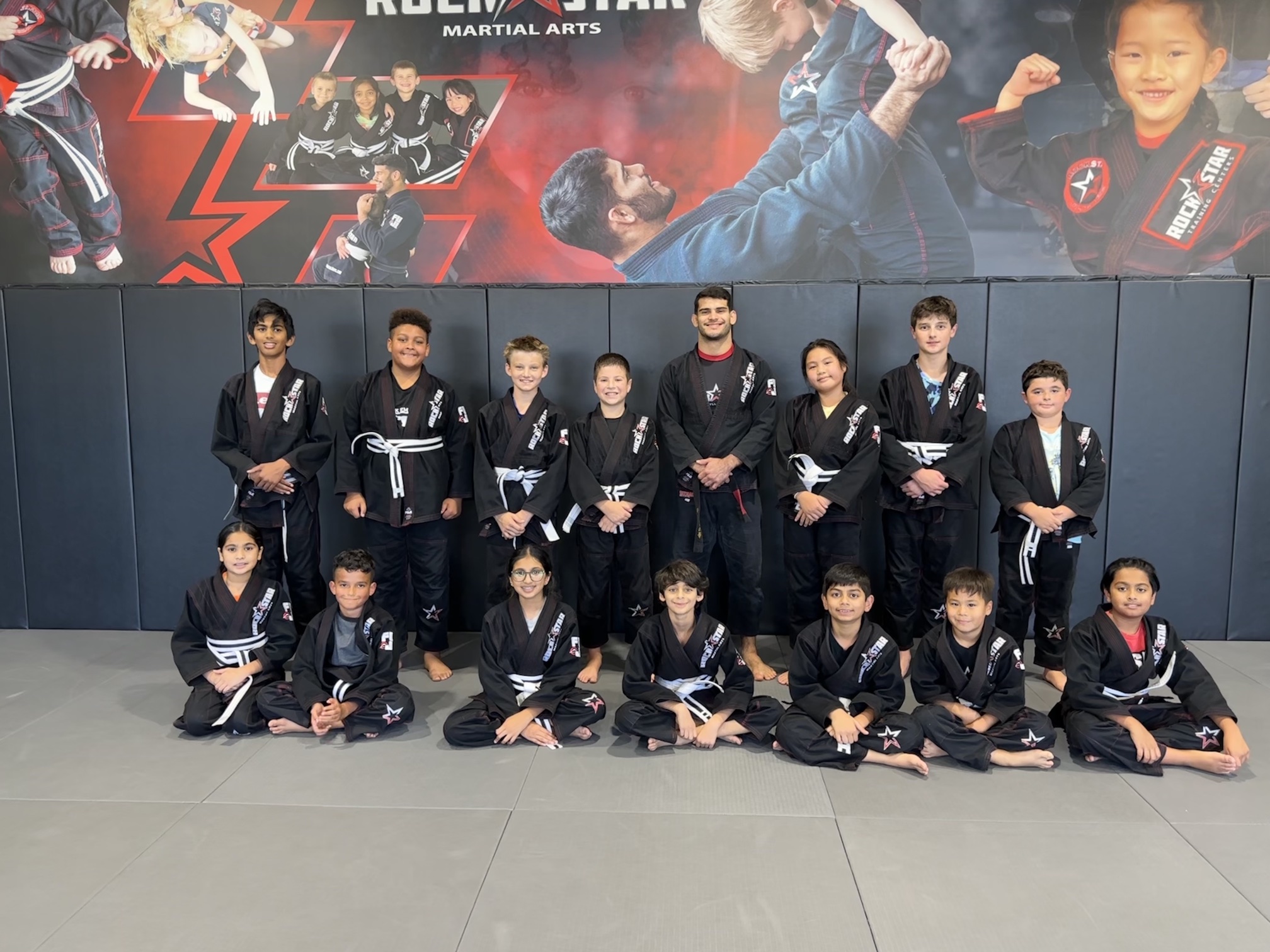 Confidence is a priceless gift we can give our children, helping them grow into resilient, empowered individuals who can navigate life's challenges with grace. At Rockstar Martial Arts North Frisco, we understand the importance of instilling confidence in children from a young age. Our martial arts programs are designed not only to teach self-defense but also to nurture self-assurance and self-belief in kids. In this blog, we'll explore how our martial arts programs can help children build confidence and offer you a complimentary lesson to experience the magic of our dojo firsthand.

The Confidence Conundrum

Building confidence in children is not always a straightforward task. Many kids grapple with self-doubt, fear of failure, and anxiety. As parents and guardians, it's our responsibility to provide them with tools and opportunities to overcome these challenges. One powerful way to do this is through martial arts.

Rockstar Martial Arts North Frisco: A Confidence-Boosting Haven

Our dojo is more than just a place to learn self-defense techniques; it's a nurturing environment where children can develop essential life skills, including self-confidence. Here's how our martial arts programs empower kids:

1. Positive Reinforcement

We believe in the power of positive reinforcement. Our experienced instructors create a supportive atmosphere where children are praised for their efforts and achievements, no matter how small. This consistent encouragement helps boost their self-esteem and reinforces the idea that they can conquer challenges with determination.

2. Setting and Achieving Goals

Through our martial arts programs, children learn to set and achieve goals. Whether it's mastering a specific technique or earning a higher belt rank, this process builds a sense of accomplishment and self-assurance. As they progress, they gain the belief that they can conquer any obstacle in life.

3. Discipline and Focus

Martial arts instill discipline and focus in children. These skills are invaluable for developing self-control and self-confidence. Kids learn to concentrate on their tasks, follow instructions, and respect others, which helps them feel more capable and responsible.

4. Resilience and Perseverance

Failure is a part of life, but it can be a powerful teacher. In martial arts, children experience setbacks and learn that perseverance leads to success. This resilience strengthens their belief in themselves and their ability to overcome adversity.

5. Self-Defense Skills

Knowing how to defend oneself can be a major confidence booster. Our martial arts programs teach kids practical self-defense techniques, making them feel more secure and capable in potentially dangerous situations.

Experience the Transformation: Complimentary Lesson

We invite you and your child to experience the transformative power of our martial arts programs with a complimentary lesson at Rockstar Martial Arts North Frisco. Our dedicated instructors will introduce your child to the world of martial arts in a fun and engaging way.

During this lesson, your child will:

- Learn basic martial arts techniques.
- Experience the supportive and encouraging atmosphere of our dojo.
- Begin their journey toward increased self-confidence.

To schedule your complimentary lesson, simply contact us at [Contact Information]. We look forward to welcoming your child into our dojo and witnessing their growth and confidence-building journey.

At Rockstar Martial Arts North Frisco, we're passionate about helping children develop the self-confidence they need to thrive in all aspects of life. Our martial arts programs provide a nurturing environment where kids can learn, grow, and build essential life skills. Don't miss the opportunity to empower your child with confidence – join us for a complimentary lesson and embark on a journey of self-discovery and empowerment.
Click here or call 214-387-8727 to schedule a complimentary session at Rockstar Martial Arts North Frisco!