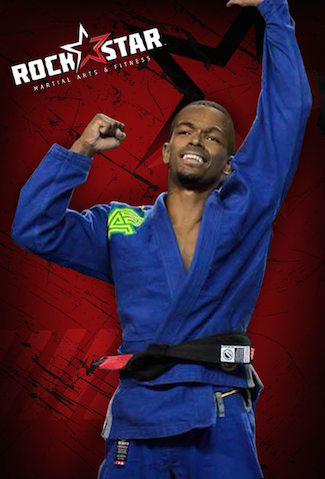 João "Somalia" Pedro
João Pedro Rodrigues, commonly known as João Pedro "Somalia", is a Brazilian Jiu Jitsu black belt under Jonathas "Monteirinho" Couto and Eduardo "Jamelão" Conceição. A Checkmat team representative, Somalia became one of the top rooster-weight jiu jitsu competitors of his generation with wins in important tournaments such as the World Championship, the Pan American Championship and the Rio Open.
Full Name: João Pedro Oliveira Rodrigues
Nickname: "Somalia" was a name given by João's teammates when he started training jiu jitsu. Being 15 years old and weighing below 50kg (110lbs), João Pedro looked malnourished and his colleagues often mentioned that he looked like one of the "Somalian kids" they saw regularly on TV charity adverts. With time he became known solely as "Somalia".
Lineage 1: Mitsuyo Maeda > Carlos Gracie Sr. > Carlos Gracie Junior > Helio Soneca > Jonathas Couto > João Pedro Rodrigues
Lineage 2: Mitsuyo Maeda > Carlos Gracie> Helio Gracie > Rolls Gracie > Romero Cavalcanti > Eduardo da Conceição > João Pedro Rodrigues
Main Achievements:

World Champion – IBJJF (2011 purple, 2013 brown)
World Champion – CBJJE (2009 blue, 2013 brown)
Pan American Champion (2014 black)
Rio International Open Champion (2014 black)
Favorite Position/Technique: Straight Footlock
Weight Division: Peso Galo (57KG)
Team/Association: Checkmat
João Pedro was born on the 10th of September, 1990 in Governador Valadares, state of Minas Gerais in Brazil, though his family moved to Vitória in the Espírito Santo state when he was a baby, where they settled. Although João had no knowledge of martial arts, he was called to participate in a class with a few friends at a local gym. "Somalia" had never heard of jiu jitsu and didn't know what to expect, but he enjoyed the class and decided to enroll, he was 15 years old at the time.
A purple belt named Vitor was João Pedro's first coach. Vitor taught Somalia for the first few months before he joined coach Jonathas "Monteirinho" Couto's gym, a Gracie Barra affiliate at the time. It was Monteirinho who awarded João Pedro his blue, purple and brown belts.
In 2010 Jonathas Couto broke his link with Gracie Barra to become a Checkmat affiliate. Shortly after João Pedro Somalia started visiting the Eduardo Jamelão's gym, one of the most famous Jiu Jitsu athletes of the 1990's/early 2000's era. Somalia's black belt would be awarded in a combined effort between Monteirinho and Jamelão on the first of August, 2013.